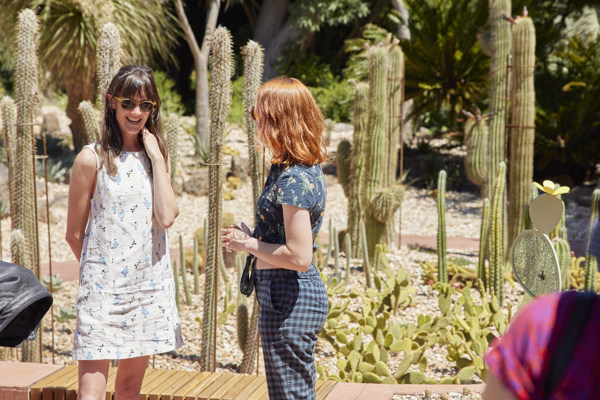 Royal Botanic Gardens Foundation
The Foundation is a not-for-profit organisation, established in May 2001 by Founding Patron Dame Elisabeth Murdoch AC DBE. It provides long-term financial support for the Gardens.
The Foundation is governed by a Board of Trustees within a company limited by guarantee. The Foundation has been granted income tax exempt fund (ITEF) status by the Australian Taxation Office and has been endorsed as a deductible gift recipient (DGR) (item 2) as an ancillary fund. 
Board of Trustees: 
Farren Williams (Chair)

 

Prof. Tim Entwisle (Public Officer)

 

Alice Sidhu

 

Michelle Varcoe

 
Jan Robins
Kathy King
Ian Wong 
Alan Logan
Foundation income is derived from the managed investment of generous donations from the Gardens' supporters, including Gifts in Wills, Director's Circle and Seat Dedications. 
Each year, the Foundation distributes a percentage of the income earned on invested funds to support priority projects within the Gardens. Recent examples include: 
The Cranbourne Gardens Shuttle Bus – dramatically improving accessibility from public transport hubs

 

Garden Variety Photography, Politics and the 

Picturesque, RBGV's offering for PHOTO 2021 at Melbourne Gardens

 

The Victorian Conservation Seedbank –

 building

 the ark of Victoria's rare and threatened flora

, 

critically important following the recent bushfires.

 
In addition, the Foundation acts as Trustee for the Maud Gibson Trust. This Trust is backed by more than 65 years of history, sustained endeavour and achievement. It brings people and plants together through its wide-ranging support of Melbourne and Cranbourne Gardens, and of scientific research that relates to Australia's unique environment. It encourages the experts who work with our plants to broaden their knowledge and experience and promotes the finest botanical art and literature. 
Royal Botanic Gardens Foundation Victoria and Maud Gibson Trust 
Private Bag 2000, Birdwood Avenue 
Melbourne, Victoria 3004 
T 03 9252 2703 
E development@rbg.vic.gov.au