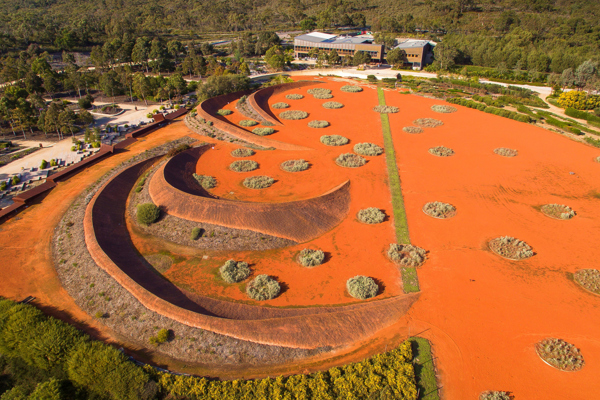 Accessibility - Cranbourne
Book a Wheelchair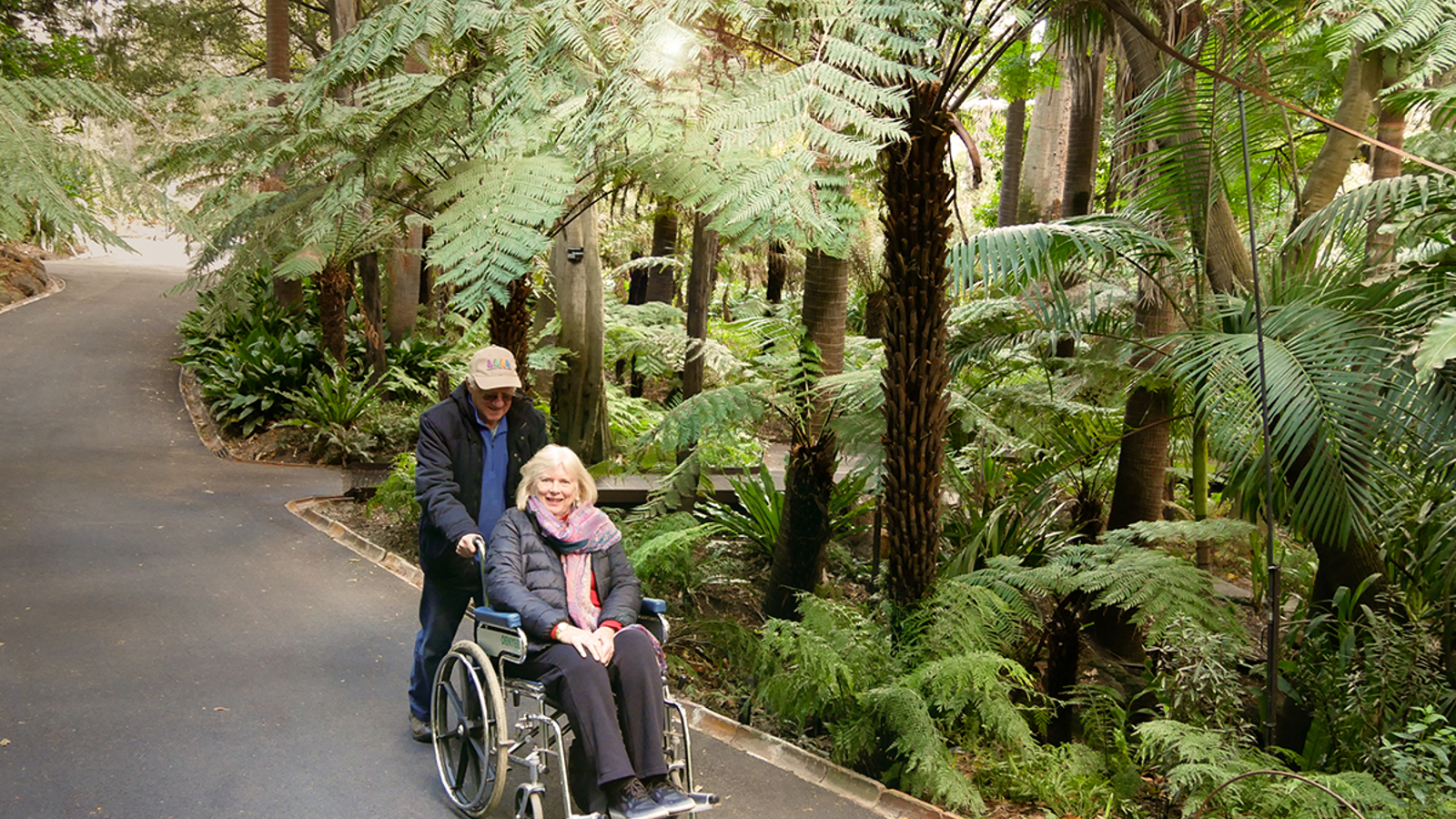 Non-motorised wheelchairs may be hired from the Visitor Centre for free.
Please Contact +61 3 59902200 for more information
Book Now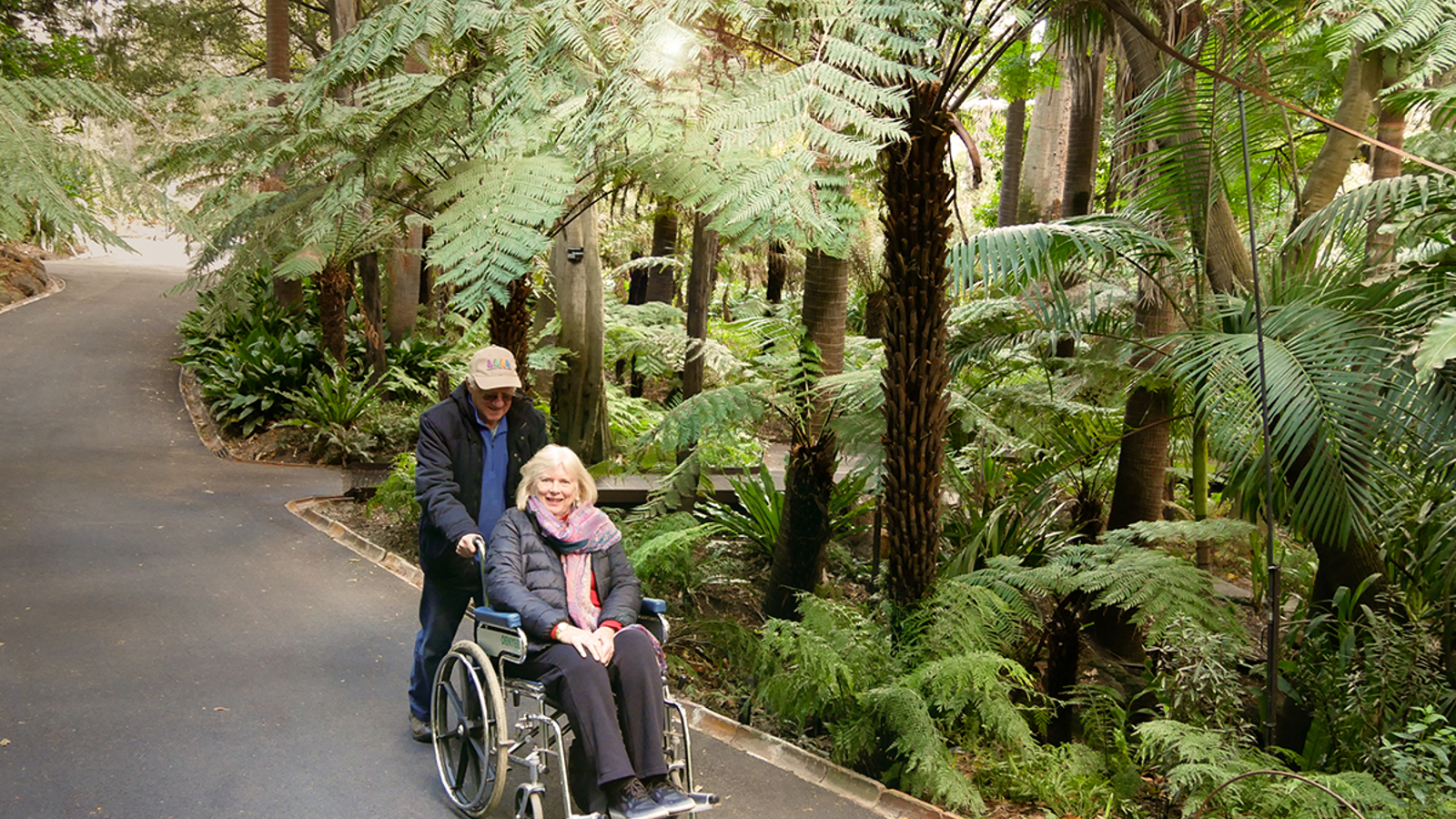 Book an Electric Scooter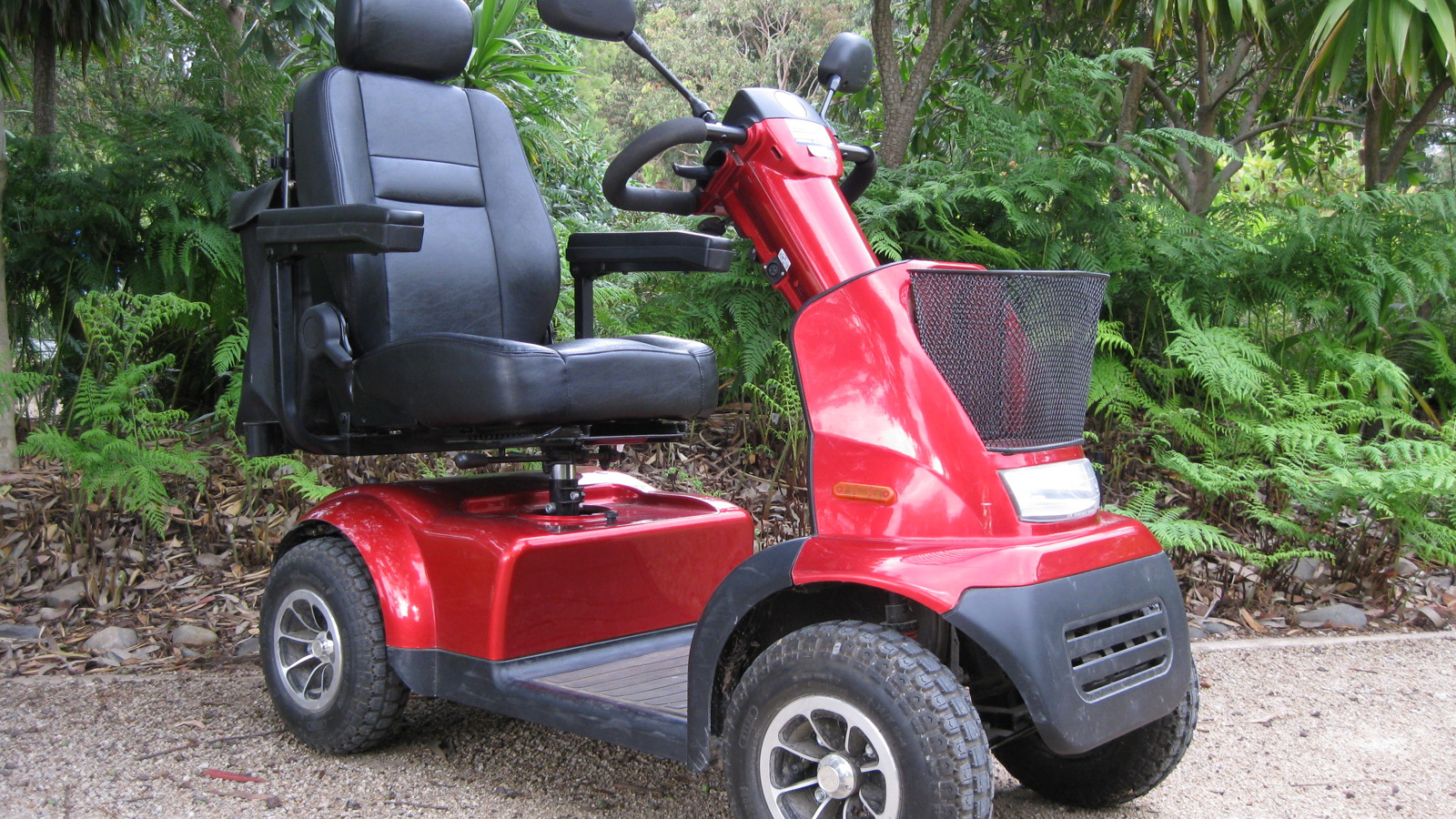 Visitors can book an electric scooter through the Visitor Centre for free. A valid ID is required on arrival. 
Please Contact +61 3 59902200 for more information.
Book Now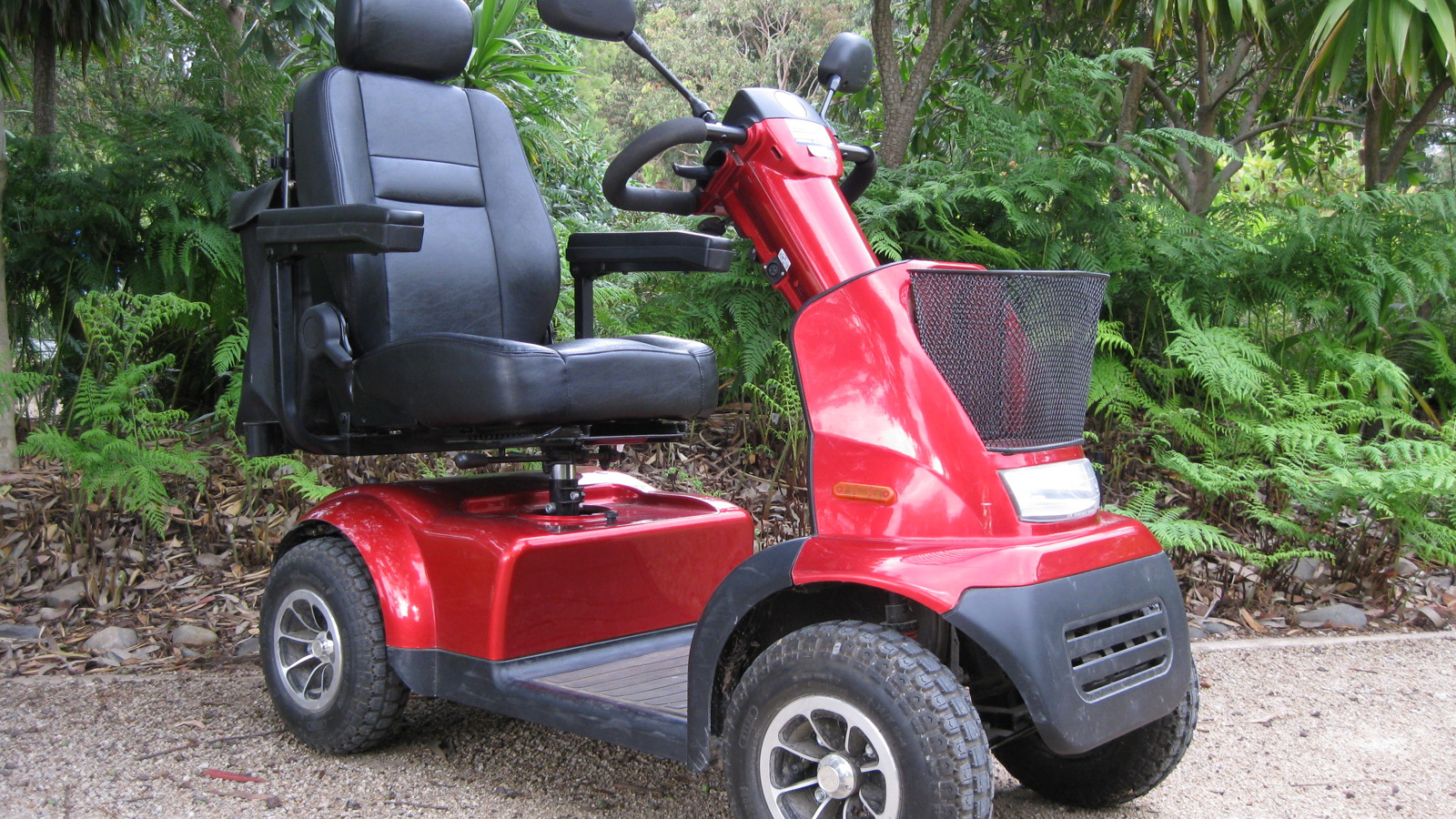 Accessibility – Cranbourne
At the Royal Botanic Gardens Victoria we are committed to providing equitable access to all and actively work to identify and remove barriers to access and inclusion across all areas of the organisation's operations. 
All Abilities Access Key
Royal Botanic Gardens Victoria now has an access key for both Cranbourne and Melbourne Gardens. This tool allows visitors with people with limited abilities to make informed decisions about their visit to the Gardens. It provides detailed information about parking, the gradient of paths and access. It also highlights accessible toilets and services that the Gardens provides, such as electric scooters. The Cranbourne Access Key is available to download in either high contrast or large print formats, and the Melbourne Access Key can be found in both formats here:
Australian Garden
Mobility
The Explorer is a motorised people mover that circulates around the Australian Garden every 25 minutes. The Explorer seats 22 people and has room for one standard wheel chair (with on ramp). Explorer tickets are available through our What's On page, or at the Visitor Centre. 
The Australian Garden can be easily accessed from the Visitor Centre via a ramp or a *lift operated by trained staff. Please note that due to upgrade works, the lift will not be operational until Feb 2023.
All paths are either sealed or granitic gravel and are suitable for both non-motorised and electric wheelchairs.
The gift shop and the Visitor Centre are all accessible without the use of a ramp or lift.
Assistance dogs
Assistance dogs are permitted throughout the Cranbourne Gardens.
Tours
Cranbourne Gardens' staff and volunteers have been trained by Vision Australia to deliver Audio Descriptor Tours.  Tours can be booked at the Visitor Centre or on +61 3 5990 2200.
Sensory and Inclusive programs are available for school groups.
Australian Garden parking
The Australian Garden car park has parking bays for mobility impaired visitors.
There is a drop-off bay behind the Visitor Centre for visitors who are unable navigate the gentle slope to the Visitor Centre. Follow the signs for delivery past the main carpark.
The bushland
Disabled access
Accessible toilet facilities are available at the Stringybark Picnic Area and the Woodland Picnic Area.
Bushland Parking
The Woodland Picnic Area is accessed from the main car park via a flat, 400m long, granitic gravel path that is suitable for wheelchairs with assistance.
The Stringybark Picnic Area is accessed by vehicle and all paths are flat and suitable for wheelchair use with assistance. 
Mobility
Trig Track is a steeper path with a gradient of approximately 1:11m. Trig Point Lookout is accessed by multiple steps and is not suitable for visitors with limited mobility. Not  accessible by wheelchair users.
If you are planning to bring in a group that has particular access requirements, or if you would like further information about accessibility at the Cranbourne Gardens, please contact our Cranbourne Visitor Centre:
T: +61 3 5990 2200
Website Accessibility
We have designed the Royal Botanic Gardens Victoria website (www.rbg.vic.gov.au) to be as accessible as possible.
Exceptions
Whilst the Gardens strive to adhere to the accepted guidelines and standards for accessibility and usability, it is not always possible to do so in all areas of the website.
We are continually seeking out solutions that will bring all areas of the site up to the same level of overall accessibility. In the meantime should you experience any difficulty in accessing the Royal Botanic Gardens website, please don't hesitate to contact us.
PDF files
Adobe® Reader® is free software you can use to read and access the information contained within PDF files. Adobe Reader contains many capabilities specifically designed to make it easier for people with disabilities to read PDF files, regardless of whether the files have been optimized for accessibility.
Feedback
Please let us know of any problems you may have encountered, or of any features that you have found particularly useful. Contact us by email: webmaster.
We welcome any feedback you might like to give us especially where you feel we are not compliant or could provide better accessibility.
If you require any of the information on this website in any other format (including hard copy) please contact us.
Action Access Plan
The Access Action Plan 2011-15  formalises our commitment to access and inclusion and provides an effective blueprint for identifying and addressing barriers and realising new access opportunities.
To request copies of this document in different formats (e.g. large print, braille) — please contact us.
Access Action Plan 2011-15 (PDF - 238 kB)
Access Action Plan 2011-15 (MS Word - 150 kB)
The Australian Garden can be easily accessed from the Visitor Centre via a ramp or a lift operated by trained staff